Battery Dollman guns fired to mark US Independence Day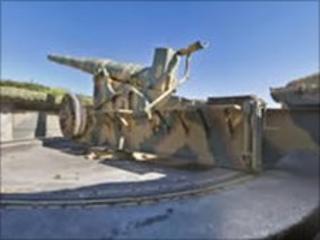 Guernsey is marking Independence Day in the US with gunfire.
The firing will take place at Battery Dollmann, from guns captured from the French by German forces during their occupation of the Channel Islands.
Battery Dollman was built in Pleinmont in 1941 as part of the major defences of the German's Atlantic Wall.
Many guns were dumped into the sea in 1948, but two have been restored by Guernsey Armouries following their recovery in 1995.
The battery will be open to the public from 1330 to 1630 BST, with the gun fired on the hour at 1500 and 1600 BST.
There is also a display of US military vehicles and equipment.