Surrey council pledges cleaner streets across Waverley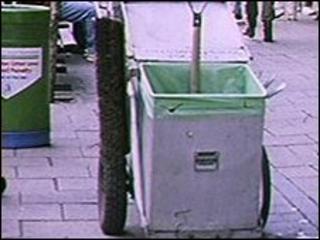 Residents across a borough in Surrey have been promised improvements to the cleanliness of streets and a more visible presence of street cleaners.
Measures to improve street cleaning all over Waverley were approved by the council at a meeting this week.
Some improvements will take effect immediately, while others will be rolled out over the rest of the year.
Street cleaners will extend their work beyond town centres to include suburban areas and village centres.
Members of the public will be invited to respond by a postcard-style comments card on how well they feel their street has been cleaned.
Other priorities will include an additional "community cleaning crew" to ensure that local areas are cleaned regularly.
There will also be additional resources targeted at clearing the autumn leaf drop from alongside rural roads, which contributes substantially to local flooding problems, the council said.