Micro-chipping for dogs on County Durham and Teesside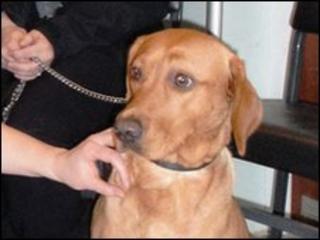 Over 300 dogs in the south of County Durham have been fitted with micro-chips in a bid to reduce the chance of them being lost.
Durham County Council organised events across Teesdale, Wear Valley and Sedgefield last month.
In the Ferryhill area alone, 90 dogs received the implant.
Another micro-chipping session is due to be held on 17 July between 1000 and 1400 BST in the market place on Festival Walk, Spennymoor.
Pets aged at least 12 weeks will be eligible.
Andy Denholm, the county council's envirocrime co-ordinator, said: "Pets can be scanned with a hand held scanner by our dog wardens, vets or at the council's dog pound to find out the owner's details.
"Often the pet's owner is contacted before they realise the dog is missing."
Owners whose dog goes missing, or anyone who finds a stray, should contact their nearest council office.