Hereford Cathedral seeks stone work restoration funds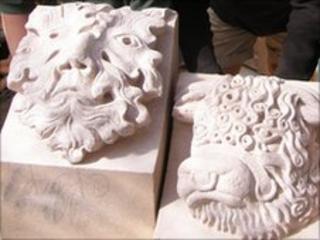 Supporters of Hereford Cathedral have appealed for help to raise £180,000 for the penultimate phase of the 11th Century building's restoration.
Hereford Cathedral Perpetual Trust has asked people to sponsor masonry for the nave in return for having a name of their choice engraved in the stone.
The work is part of a five-year restoration project costing £850,000.
English Heritage has offered £94,000 towards the scheme if the trust can match its donation.
Erica Manley, from the Perpetual Trust, said thefinal phase would involve repairing and restoring the glass and lead in the nave.