Police officer injured in city attack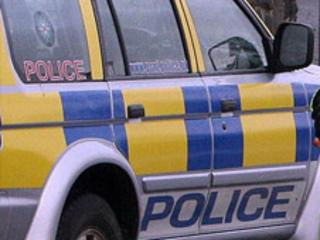 Police have come under attack as they carried out an inquiry at a licenced premises in Londonderry on Saturday.
One officer was injured when bottles and glasses were thrown at their vehicle in the Strabane Old Road area of the city at about 1745 BST.
His injuries are not believed to be serious and no damage was caused to the vehicle during the attack.
"The actions of those responsible are in sharp contrast to the actions of the officer," a PSNI spokesperson said.
"Police officers are doing their utmost to prevent and tackle crime and they need the support of the local community if they are going to provide them with the service they deserve."