Fire at disused Portsmouth Greyhound Stadium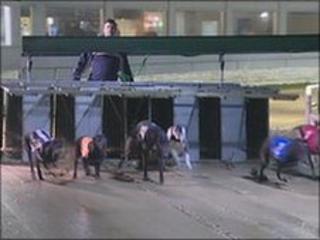 Fire officers are investigating a fire at the disused Portsmouth Greyhound Stadium.
Crews were called to the track, in Target Road, in the early hours.
Four engines, a special equipment unit, a water carrier and various support vehicles attended. The fire took more than two hours to extinguish.
Earlier this year, a campaign tried to keep the track open, after it was earmarked for part of plan to build 1,600 homes and a new M275 junction.
But the South East England Development Agency (SEEDA) and Tipner Regeneration Land, which both own the land, said the lease would not be renewed and the stadium would have to close by 1 April.
The track opened in 1936.