Resident fears as Crown estate goes on sale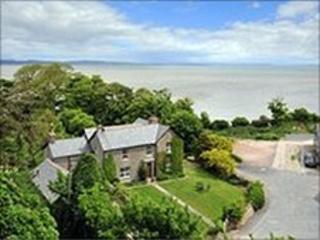 Residents on a Cumbrian estate owned by the Crown fear they could lose their homes after it was put on the market for £4m.
The Aldingham Estate is spread across land between Ulverston and Barrow, and tenants had hoped they would get the chance to buy their own properties.
But Crown Estate said it was being sold as a whole and offers could not be taken on individual properties.
Residents could be given notice to leave or may get a new landlord.
The estate consists of agricultural land, three farmhouses, six cottages and an equestrian centre which are all currently being rented out.
John Poole, who runs the Moat Farm Equestrian Centre, said a "more caring landlord" would have given tenants the first choice of right to buy.
Rural investment
All net revenue made from the Crown Estate is paid to the government for the benefit of the taxpayer.
The estate, which also has four miles of beach and is on the southern edge of the Lake District, is being advertised as a "rural investment".
Giles Wordsworth, selling agent for SmithsGore, said: "As a let rural portfolio, the Aldingham Estate has a combination of residential, agricultural and commercial properties, including some traditional buildings, which may be suitable for further development.
"It is an ideal rural property investment for both small and large investors."
A spokesman for Crown Estates said the proceeds from the sale would be reinvested into its "wider portfolio".