Executive pay rises 5% despite share price falls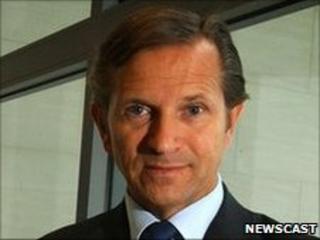 Bosses at the UK's top 100 listed companies have seen their pay rise 5% since 2008 to an average £3.1m, a report has said.
This is despite a 1% fall in earnings per share over the same time.
The survey by the pay consultancy MM&K and the proxy voting agency Manifest looked at the latest annual reports of 657 companies.
The report comes as companies such as Tesco face increasing investor anger over their executive pay policies.
At Tesco's annual meeting on Friday, 47% of shareholders either voted against its boardroom pay policy or abstained.
Marks and Spencer holds its annual shareholder meeting next week and could face a similar backlash.
Many investors are expected to vote against the M&S remuneration report in protest against the bumper pay package awarded to new chief executive Marc Bolland, which will see him receive nearly £8.5m in salary and compensation awards, and the £2.8m bonus awarded to outgoing boss Sir Stuart Rose.
Results v effort
Manifest advises institutional investors on voting on matters such as pay.
"At a recent meeting with a large institutional investor, we were told that companies were coming to them and asking that executives be rewarded for the hard efforts they had made in the recent very difficult times," the report said.
"Investors have not been very receptive to such requests, preferring that executives are rewarded for outputs (results) rather than inputs (effort)."
Cliff Weight, director of MM&K, said the study discovered that incentive schemes were designed to "satisfy the chief executive and in fact offer little incentive for anything above just 'adequate' performance".
"If committees want to avoid criticism at the AGM and look shareholders in the eye, they've got to change and be more diligent and challenging," he added.