Crime down 41% at Download rock festival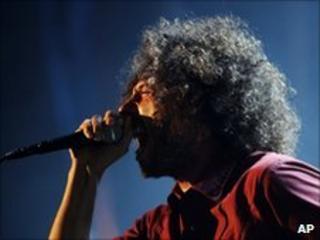 The number of crimes reported at this year's Download Festival is down by 41% compared to last year, police figures have revealed.
Leicestershire Police said 195 crimes were reported to them compared to 332 in 2009.
The three-day event, which took place last month at Donington Park, Leicestershire, passed off without major incident, police confirmed.
The festival attracted record crowds of 120,000, including 73,000 campers.
Officers used Facebook and Twitter to send out crime prevention advice to festival-goers.
During the festival, two men, aged 23 and 27, were arrested and charged with possession of criminal property.
A 22-year-old man from Romania was also arrested on suspicion of theft and bailed until 10 August, police said.
One of the bands that played the festival was Rage Against The Machine.