Tax fraud gang ordered to pay record £92m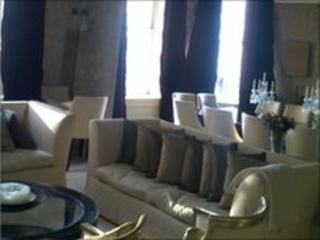 Two members of a 21-strong tax fraud gang have been ordered to repay a record £92.3m.
It is the biggest ever confiscation order by HM Revenue & Customs (HMRC).
The gang bought luxury houses in London and high performance cars and built flats in Dubai after stealing £37.5m in a VAT tax fraud.
The men, Syed Ahmed of Buckinghamshire and Shakeel Ahmad of Northwood, north west London, are currently serving seven year jail terms.
They will each face a further 10 years in prison if they fail to repay the money within two months.
The so-called missing trader scam worked by importing processing units for computers - mainly from Ireland - VAT free.
The goods would then be sold on, with VAT added, through a chain of companies each involved in the plot and sham invoices would be issued.
Once the goods had been sold on a number of times they would be exported back to the EU.
The exporter would then claim a credit from HMRC for the VAT paid on the purchase of the goods.
'Complete liars'
Richard Meadows, Assistant Director of Criminal Investigation for HMRC, said: "This is the largest ever confiscation order secured by Revenue & Customs at the end of one of our most complicated investigations."
Officers have retained high value assets including a luxury flat in London's up-market Knightsbridge area, worth £4.5m and two apartment tower blocks in Dubai worth £80m.
Cars including a Ferrari 360 Modena convertible and a Mercedes 500CL have also been seized.
The judge at the trail, held at Leicester Crown Court, Lord Justice Richard Flaux, called the defendants "complete liars".
He told them: "You are adept at using others in an attempt to make your activities legitimate."
He added they had created a "smokescreen" to hide the value of the assets.