£250k Faenol Festival funding criticised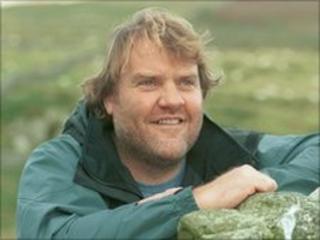 A major music festival is being given nearly £250,000 of assembly government money only days after other cultural organisations lost public funding.
The Faenol Festival in Bangor, Gwynedd, which is organised by opera star Bryn Terfel, will receive the money over the next three years.
It comes after the Arts Council of Wales (ACW) cut grants to several arts organisations.
The fairness of the funding has been questioned by some assembly members.
But the assembly government insisted the festival was one of a number of events being supported that would promote culture, stimulate business growth, and enhance communities.
The Faenol Festival has faced financial problems and was cancelled last year.
The funding decision was made by Deputy First Minister Ieuan Wyn Jones.
But north Wales Liberal Democrat AM Eleanor Burnham said there were "many interesting questions" to ask about it.
She said: "There are several doubts because the process has been long winded for those other groups, many of whom have been rejected through the Arts Council process.
"Then suddenly, interestingly and overnight, there is some more money, a considerable amount of money, found from another pot for a separate organisation."
She added that the Llangollen International Eisteddfod, of which she is an honorary president, "could have really relished" a similar funding award to that received by the Faenol Festival.
Welsh Conservative leader and culture spokesman Nick Bourne said he recognised the contribution of the Faenol Festival to the arts in Wales.
But he added: "There are certainly questions to answer as to whether this money could have been better shared between a number of arts projects across Wales."
The ACW makes decisions on arts funding on an "arm's length" basis, without reference to ministers.
Its recent spending means 32 arts centres, theatres and other organisations will not get funding next year.
Some such groups say they may not survive if other sources of revenue dry up.
'Subject to review'
The Faenol Festival is an open air festival of music and other arts held on the Faenol Estate.
It was staged for nine successive years before running into financial difficulty in 2008.
No event was held in 2009, but it is due to take place for the 10th time over this year's August bank holiday weekend
The assembly government has agreed to provide financial support to it from its major events fund - up to a maximum of £240,000 over a three year period, with £100,000 being paid towards this year's event.
It said payments of £80,000 next year and £60,000 the year after will be subject to the "satisfactory outcome" of a review of the running of the festival and of the Faenol Estate as a major events venue.
An assembly government spokesman said that in addition to the Faenol Festival, events being supported this year include the Glanusk International Horse Trials; the Beyond the Borders Storytelling Festival, St Donats; the Green Man Festival, Crickhowell; and Wakestock on the Llyn Peninsula.
"In relation to these events the government is acting as a 'time limited strategic sponsor' rather than a recurring grant giving body," they added.
"We have been holding further discussions in relation to the wider strategic vision of local stakeholders to develop the Faenol Estate as a major strategic events venue for north west Wales and how best to deliver this broader vision effectively. "
"This would mean that the Faenol Festival would be among many high profile events to be held at the estate. The recent BBC Radio 1 Big weekend event further promoted the venue as an ideal location and demonstrated the very considerable potential for the future . These discussions are ongoing and will clearly have a bearing over future funding. "