Argentina's Videla: 'Troops followed my orders'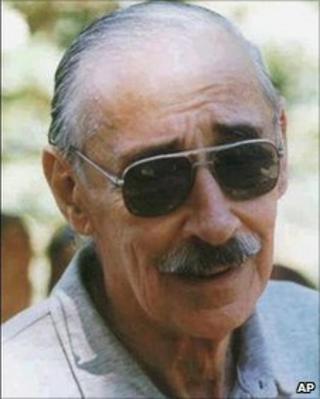 Former Argentine military ruler Jorge Videla has told a court that he takes responsibility for the army's actions during his rule.
The 84-year-old said that the country's troops were following his orders during what he described as an "internal war".
The general is considered to be the main architect of what became known as Argentina's "Dirty War".
Up to 30,000 people were tortured and murdered between 1976 and 1983.
Mr Videla, who was the head of the military government until 1981, did not express any remorse for his actions.
"I accept the responsibility as the highest military authority during the internal war. My subordinates followed my orders," he said.
He told the court that he had no plans to make further statements.
The general is on trial for the murders of more than 30 political prisoners in 1976, and he is one of more than 20 defendants.
He is already serving a life sentence for abuses committed during military rule.
A presidential pardon given to Mr Videla in 1990 was recently overturned by the supreme court.