Defence firm Qinetiq to cut 391 jobs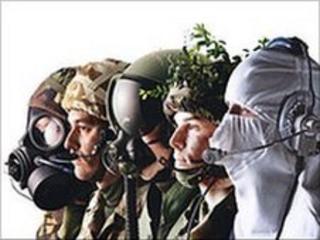 Defence firm Qinetiq has announced plans to cut 391 jobs across the country due to a "challenging business environment".
It employs 6,500 UK staff and said about 130 jobs could be cut in Farnborough, Hampshire, and about 230 jobs may go in Malvern, Worcestershire.
It said about 30 more jobs cuts would be spread across its UK operations.
Trade union Prospect said the cuts would have an effect on the UK's defence capabilities.
It said the cuts in the technology solutions and advice group were the "tip of the iceberg" and estimated further losses of more than 700 jobs when Qinetiq reviews the rest of its business operations with the Ministry of Defence in the summer.
'Technological edge'
Qinetiq was formed from the previously state-owned Defence Evaluation and Research Agency and was floated on the London stock market in February 2006.
It makes hi-tech military equipment and its biggest customer remains the Ministry of Defence.
A spokesman for Prospect said: "Our members in QinetiQ give a technological edge to our armed forces which is evident in current military operations.
"The loss of so many skilled and innovative scientists and engineers will inevitably impact on the UK's defence capabilities.
"Qinetiq has today begun a 90-day consultation with the unions, initially on 391 job losses, but it is expected that over 700 jobs will disappear during that period."
The firm's chief executive officer Leo Quinn said the planned cuts would help make the company more competitive and improve productivity.
He said due to difficult economic circumstances he had no choice but to review its costs.