Government to receive Billy Wright report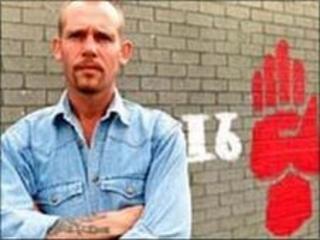 The panel examining the circumstances surrounding the murder of loyalist leader Billy Wright inside the Maze prison has completed its report.
The report is expected to be published later this year.
The government has announced that a team of officials will begin examining the report into the 1997 murder.
They said this was to ensure it did not endanger the lives of anyone who gave evidence to the inquiry, before the findings could be made public.
Billy Wright was shot dead by the INLA inside the Maze prison in December 1997.
Secretary of State Owen Paterson revealed that the report by the inquiry panel had been completed and was now being checked by a team of government officials and legal advisors.
"I need to take steps to satisfy myself that the publication of the report will not breach Article 2 of the Convention (of Human Rights) by putting the lives or safety of individuals at risk," he said.
"I also have a duty to satisfy myself that publication will not put national security at risk, for example by disclosing details of sources of confidential information."
Those checking the report include representatives from the Ministry of Defence, the Security Service, and the police.
It is expected to be ready for publication within a few months.