Sussex firework blast pair's appeal bid rejected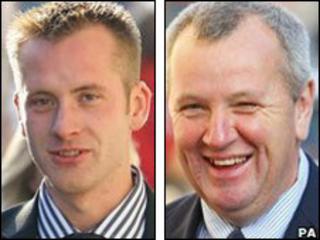 A father and son jailed over the deaths of two firefighters in a fireworks factory explosion have had their appeals against conviction rejected.
Martin Winter, 52, of Festival Fireworks UK Ltd, in East Sussex, was jailed for seven years, last year. His son Nathan, 25, got a five-year term.
Martin Winter's appeal against his sentence was also rejected but his son's jail term was cut to four years.
Geoff Wicker and Brian Wembridge died in the fire in Shortgate in 2006.
Both Mr Wicker, 49, and Mr Wembridge, 63, were long-serving members of East Sussex Fire and Rescue Service.
Martin and Nathan Winter were convicted of manslaughter by gross negligence, following a five-week trial at Lewes Crown Court, in December 2009.