Kent man jailed over child sex abuse images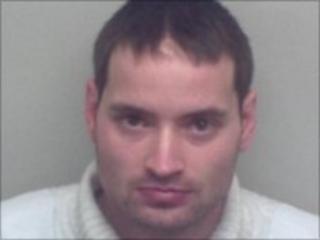 A Kent man who distributed images of child sex abuse and arranged to pay for sex with a young girl has been jailed for an indeterminate period.
David Glancey, 29, of Maidstone Road, Rochester, was told he must serve at least 25 months.
Glancey was sentenced at Maidstone Crown Court on Tuesday.
Earlier he admitted facilitating the commission of a child sex offence and distributing and possessing indecent photos of children.
The court was told Glancey was found in possession of 279 images, ranging from level 1 to the most serious, level 5.
Kent Police said officers from its Public Protection Crime Unit raided his home in January after receiving information about possible child sex offences.
The force said while he was on bail he continued to access the internet, breaching his conditions, and arranged to pay for sex with a girl aged between 10 and 12 years old.
He was rearrested and charged in March.
Det Con Mikaela Stevens said: "Glancey tried his best to avoid the consequences of his actions.
"These offences, together with his previous criminal history, demonstrate that Glancey poses a significant and ongoing risk to children.
"I am glad that the Judge has acknowledged this in the sentence."
The court was told he had previously been ordered to sign the sex offenders register but was not subject to any court orders at the time of the 10 offences.