Exeter City Council groups choose new leaders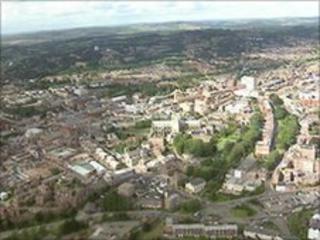 Exeter City Council's Conservative and Labour groups have had to choose new leaders after their predecessors were told they had to give up their seats.
They were two of 13 councillors removed by a High Court judge on Monday.
The councillors had been granted extensions in office as part of preparations for unitary status.
Former Conservative leader Yolonda Henson and former Labour leader Pete Edwards have been succeeded by Norman Shiel and Dilys Baldwin respectively.
The 13 councillors were due to stand for re-election last May but were granted extensions in office after the Labour government granted unitary status in February.
The status was to have allowed the Exeter to take over county council services including schools, roads and social services.
However, last month Mr Justice Ouseley quashed the decision, saying the then government ignored official advice and the city did not fit the criteria.
He ruled on Monday that by-elections must take place to maintain the council's legality, despite pleas for the 13 to keep their seats until May 2011.
The council said it was keen to hold elections as soon as possible to bring the council back up to its full complement of 40 members, but added that no date had yet been fixed.