Mechanics' Institute in Swindon in urgent repairs row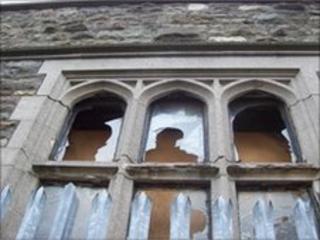 A row over a 150-year-old listed building in Swindon which is need of urgent repairs could end up in court.
The Mechanics' Institute is privately owned by Matthew Singh who has put forward plans to develop the building.
Swindon Borough Council served him with an urgent works notice in December to stop it falling into further disrepair.
The council tried to enter the building on Monday to start the work but found it padlocked - it said it would go to court to gain a warrant for access.
Further deterioration
Mr Singh was asked by the council to come up with a list of repairs but the council said he failed to do this.
The council said it would employ a contractor to carry out the work and would recover the costs from the owner later.
It said the urgent works are required to make sure the Grade II listed structure is weather-tight to prevent further deterioration.
Mr Singh was unavailable for comment.
The Mechanics Institute opened in 1855 but has been standing empty since the the 1980s.