Xstrata to invest £1bn in new copper mine in Peru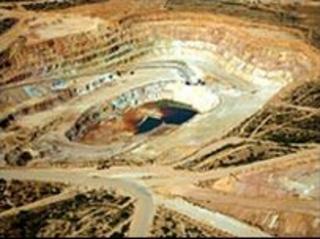 Anglo-Swiss mining group Xstrata has announced a huge expansion of a copper mine in southern Peru.
Xstrata, now focusing on organic growth rather than takeovers, is investing $1.47bn (£1bn) in a project next to its Tintaya mine.
The company says it will boost copper output by 60% and extend the life of the mine by about 20 years.
The investment is part of Xstrata's strategy to boost the group's overall volumes by 50% by 2014.
Existing operations at Tintaya were due to run out of ore in 2012. The new operation is about 10kms away, Xstrata said in a statement.
Construction of the project is due to begin later this year, with the first copper extraction starting in the second half of 2012.
The expansion will boost average production of copper at Tintaya to 160,000 tonnes per year for the first six years.
Analysts said that Xstrata's target to expand copper production by 60% was ambitious. But David Butler, at JP Morgan Cazenove, said in a research note that "we believe Xstrata... can deliver this".
Last year, Xstrata's total copper output fell 4.8% to 906,898 tonnes.