Cape Wrath images selected for soldiers' cards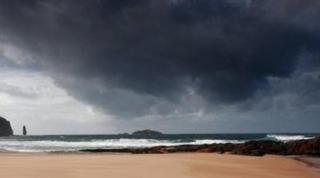 Fifty-five different images of Cape Wrath and the surrounding landscape in the far north of Scotland have been selected for soldiers' playing cards.
The Royal Commission on the Ancient and Historical Monuments of Scotland (RCAHMS) launched a competition to find a set of photographs to use.
UK and Nato forces regularly train at Cape Wrath.
Thousands of packs of cards will be produced and given to troops going on exercise in the area.
The next major training exercise will be held during Exercise Joint Warrior from 4 to 22 October.
Images for the back of the cards have been gathered from public entries and photographs held in the collections of RCAHMS, Defence Estates and the Sutherland Partnership.
The cards will be launched at an exhibition on 27 August at Loch Croispol Bookshop in Balnakiel Craft Village, Durness.