Grant for threatened wetland area in Jersey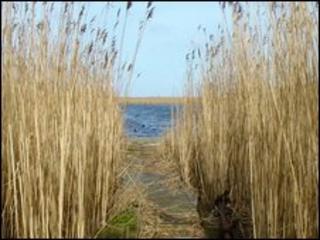 Projects to preserve Jersey's wetland area are to be carried out after a £75,000 grant was secured by the National Trust for Jersey.
Last year the charity warned almost two-thirds of Jersey's wetland habitats have been lost in the past two centuries, largely due to development.
The grant, from the RBC Blue Water Project, will pay to introduce a guided walk programme and habitat management.
John Horn, lands manager, said the grant would make a significant impact.
The main wetland areas are St Ouen's Pond, Grouville Marsh, Samares, St Helier town and Goose Green.
St Ouen's Pond is thought to be home to more than 200 bird species, more than 300 plant species and several thousand different types of insects.
Mr Horn said: "It's well recognised that Jersey's wetlands are of extreme ecological importance, but there is a missing link in relating how important these wetland sites are to the general public, not just in terms of their ecological importance, but also in terms of their ability to prevent flooding and as water stores.
"We hope that a visitor centre and improved accessibility will open a window to all these people to show them how wonderfully diverse and important these wetlands are.
"They're not stinky, boggy places that should just be drained."