New Paignton supermarket hits local baker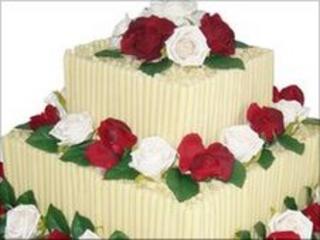 An independent bakers in Paignton says trade is down 25-30% since a Sainsbury's Local opened nearby.
Sainsbury's has joined two other 'express-style' supermarkets along a half-mile stretch of road in Preston.
Stewart Beatty, owner of St Marys Bakery, said there was a risk he would be forced to close.
Sainsbury's, which has opened in the last few weeks, said it had had a "very positive reaction" to the opening of its Paignton Local store.
Mr Beatty said: "Years ago, when supermarkets set up on the edge of town, it affected us but we adjusted.
"But now they are coming back into towns and taking what trade is left away from the small shop keepers.
"It's possible they will force me out."
The family-run business which started in 1890 specialises in handmade celebration cakes.
Mr Beatty said: "I think what will happen is that eventually we will just get big supermarkets dotted in the town and no freedom of choice, no specialists."
Sainsbury's said in a statement: "Many customers have told us that they are pleased to have a Sainsbury's nearby.
"All our stores are designed to meet the needs of the community and to provide variety and choice for customers."