India admiral shot dead in firing range 'accident'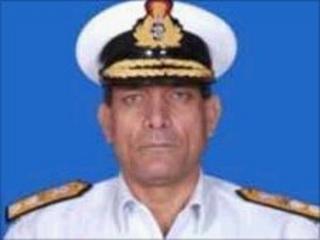 A senior Indian navy officer has been killed as the result of an "accidental firing," a navy spokesman said.
Rear Admiral SS Jamwal died at a firing range in the southern city of Kochi and an inquiry has been ordered into the accident, a navy statement said.
The officer was a specialist in anti-submarine warfare and had earlier served as a naval attache in Moscow.
Rear Admiran Jamwal, 51, was the second in command at the Navy's southern command.