Man admits raiding Jedburgh garage twice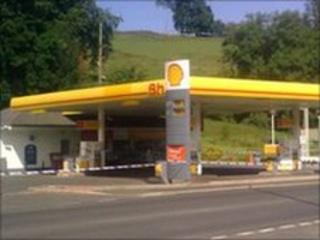 A man has admitted carrying out two masked raids on the same Borders petrol station in the space of a fortnight.
Craig Stevens, 23, of Farrier Court, Kelso, robbed the Shell Garage on the Edinburgh Road in Jedburgh twice in August 2009.
He also admitted a knifepoint robbery at Hawick's Somerfield supermarket in May 2009 and stealing a sat nav from a car in Jedburgh in February this year.
Sentence was deferred at the High Court in Edinburgh for background reports.
The court was told how the first raid, on the Hawick supermarket, netted Stevens £350.
The two petrol station robberies, where he was also armed with a knife, saw him take about £90 on both occasions.
Stevens was remanded in custody pending sentence next month.