Dumfries and Galloway police issue job cuts warning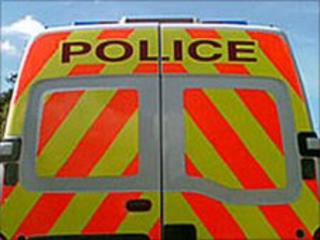 A senior police officer in Scotland's smallest force has said staff cuts would be inevitable if it had to reduce its budget by millions of pounds.
Supt Mike Leslie, of Dumfries and Galloway Constabulary, made the warning in a report to councillors.
It has been estimated that the force may have to cut spending by 12% over the next three years.
Mr Leslie warned that could mean posts being cut in the longer term, in order to balance budgets.
The warning comes against a background of major cuts to public funding.
The south west Scotland force could see its spending reduced by almost £3.2m over the next three years.
It has already been working to develop a strategy to address the financial pressures and has drawn up a list of possible measures to deliver sustainable savings.
Increasingly challenging
The plans include a mix of potential reforms and efficiency measures such as sharing services across departments and with outside agencies.
Other savings earmarked include reducing overtime payments, cutting printing and stationery costs, and withdrawing water coolers from all offices.
In his report to the police committee, Mr Leslie said the measures identified would help to reduce spending in the short to medium term.
However, with staff costs accounting for 87% of force spending, he warned that delivering a balanced budget in the longer term would become increasingly challenging.
He said that could ultimately mean a reduction in the number of people employed by the constabulary.