Plans for Weymouth's 2012 Olympic pavilion approved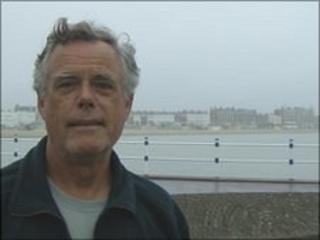 Plans to turn the area around Weymouth Pavilion into a spectator venue for the 2012 Olympic Games have been given the go ahead.
Weymouth and Portland Borough Council hopes to create a focal point for the crowds expected to watch the Olympic sailing events in Weymouth Bay.
It could also include cultural and leisure events such as museums.
The plan, approved by councillors on Tuesday, will be funded by sponsors and not the council.
Public entertainment
It is understood the proposals are the authority's latest idea to maximise usage for the site, which is in a prime location at the end of Weymouth seafront.
It was once part of a £135m redevelopment plan that was cancelled in September 2009 when funding fell through because the firm involved went into liquidation.
The scheme was expected to create up to 400 jobs and included a hotel, refurbished theatre, marina berth and new flats.
But 7,500 people signed a petition against it, claiming it "over-developed" the site.
Councillor Howard Legg, the council's brief holder for special projects, said: "The new idea is to give the public something to do when there are no Olympic sailing events to watch in Weymouth Bay.
"This has to be a commercial situation, with no cost to the council whatsoever."
He added a meeting last November between local stakeholders, including Condor Ferries, whose terminal and customer car parking is next to the pavilion site, had been "very positive".
The plans will now go before a full council meeting for the next stage of approval on 22 July.