Devon children's services jobs for axe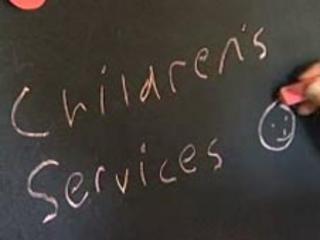 Up to 60 posts could be lost in Devon's children's services as a result of government spending cuts.
The county council said it had to cut £3.1m from the department's budget this year as part of a 24% cut in government grants.
It said the exact number of redundancies on full or part-time staff depended on where the cuts fell.
County council leader John Hart said he was hopeful some jobs would go through natural wastage and redeployment.
'Devastating blow'
He said: "We imposed a vacancy management programme last year which froze recruitment for all non-frontline jobs to prepare the county council for cuts and to try to protect against redundancies.
"That remains our policy but these are specific cuts made necessary because of the government's in-year reduction of funding which would be impossible for us to achieve without reducing posts."
He said other council jobs could be hit later in the year by the knock-on effect.
"We know spending cuts have to be made and times are going to be hard," he said.
"But the public sector is a very important employer in Exeter and Devon and we will continue, where possible, to seek other ways of saving money as an alternative to redundancies."
Liz French, regional organiser of the union Unison, said: "This is a devastating blow to all employees, who, as well as facing a pay freeze this year may be looking at having no job at all.
"This government is forcing councils to make difficult choices which affect real lives at a local level.
"These cuts will inevitability mean cuts to services which will deprive the community of much-needed services that they have come to rely on."