Party funding deal needs political will, watchdog hears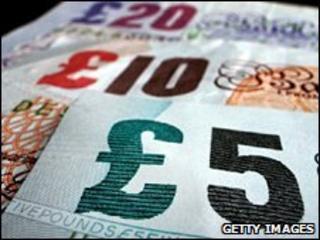 The man who headed failed cross-party talks on reforming political funding has said an agreement is possible, if the "political will" is there.
Sir Hayden Phillips was giving evidence to the Committee on Standards in Public Life, three years after talks failed.
Tory Francis Maude told the hearing the appetite for more state funding for parties had "pretty much evaporated".
Labour's Mr Straw was sceptical about capping donations because donors would start using "front" organisations.
The Committee on Standards in Public Life - chaired by Sir Christopher Kelly - last year investigated MPs' expenses and proposed a series of radical reforms, most of which was taken up by the new expenses body.
Funding controversies
But the contentious issue of party political funding also falls within its remit.
The committee has not yet decided whether to launch a full-scale inquiry into the issue and will use Thursday's session to find out more about the current state of party funding.
During the morning session, the man who chaired the failed cross-party talks - former senior civil servant Sir Hayden Phillips - said they broke down over the debate about trade union funding of the Labour Party.
But he said all the main parties have suffered from "big donor culture" and warned another funding scandal could occur at any time.
"There is nothing in this subject that is not capable of resolution," he said.
"It's a matter of political will."
Political parties are currently funded from a combination of membership subscriptions, donations, union money, loans, and public funds.
But there have been a series of controversies around party funding over the years - from the cash-for-honours investigation, to donations made to Labour by a property developer under other people's names and the tax status of one of the Conservatives' biggest donors - Lord Ashcroft.
All the main parties pledged to do something about party funding before the election and all said they agreed with moves to cap funding, as part of a reform package.
When they first went into the 2007 talks they accepted that increased state funding might be needed.
But Mr Maude, who was the Conservatives' negotiator, told Thursday's hearing the appetite for more state funding had "pretty much evaporated". He said the Conservatives were sceptical about the idea but would be able to "swallow" their objections if a wider deal was agreed.
However he suggested tax relief for political donations could be considered, although he had not discussed it with the Treasury.
Mr Maude also said the system which allowed trade union members to opt out of making payments which were sent to Labour was a "totally bogus process".
But Mr Straw, who spoke for Labour during the failed talks, said there had been "no scandals about trade union funding" and he said he was sceptical about limits on donations because they could lead to avoidance, and "front organisations" set up by those seeking to dodge the rules.
Mr Straw added that the Conservatives enjoyed a higher "wealth base" among their supporters.
David Heath - who spoke for the Lib Dems during the 2007 talks - is also giving evidence to the committee.
And Plaid Cymru's Westminster leader Elfyn Llwyd, who is also giving evidence, said before the hearing that "large donations to political parties must come to an end", donations from individuals and organisations should be capped at £5,000 and "some extension" of state funding might be needed.
"How can it be right that one or two multimillionaires can often dictate the direction of an election campaign or policy area?," he said.
Sir Hayden's review of political funding was launched in 2006 in the midst of the furore over cash-for-honours allegations and the revelation that parties received large undisclosed loans in the run-up to the 2005 election.
He made a number of recommendations as a basis for consensus - but details of a final settlement were left to the parties to agree in a series of talks, which were abandoned after five sessions in October 2007.
The Tories argued trade union donations should be included within the proposed £50,000 limit on donations from individuals and organisations.
Labour wanted an end to the use of donations by Lord Ashcroft - a substantial Tory benefactor who became the party's deputy chairman - to finance campaigns in marginal seats.
Before the election, Lib Dem leader Nick Clegg repeatedly accused the Tories - now his coalition partners - of protecting Lord Ashcroft, their "paymaster in Belize", and Labour of protecting their "trade union paymasters".
Mr Clegg has also been under pressure to return £2.4m his party received from the company of a convicted fraudster.