Guernsey's Health Department studies all saving options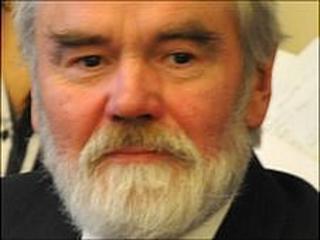 No options are ruled out as Guernsey's Health and Social Services Department looks to save millions of pounds.
Minister Hunter Adam said it was "exploring all the options" in discussions with managers and staff.
Measures that could be included in the cost cutting are ward closure, operating theatres closing and using fewer agency nurses.
Deputy Adam said spending needed to be held to as low a figure as possible while providing effective services.
He said: "Secondly, we need to take action this year to ensure that financial position is sustainable into 2011.
"And thirdly we need to set out what services HSSD currently provide, provide evidence that these services are both necessary and cost effective and forecast what services might be required by the Bailiwick over the next 10 years."
Delays to operations
Meetings have been held with staff who have been asked to put forward their own cost saving ideas.
Deputy Adam said: "We have to make sure that we have the staff on board, that they're going along with possible changes, that they have input into any discussions before any decision is made."
He said one of the areas they could save was in agency staff as they "cost two-and-a-half to three times the cost of local staff".
Last year from July to September, 10 beds were closed at the Princess Elizabeth Hospital, which Deputy Adam said had saved money but meant 14 patients had their operations delayed by two to three weeks.