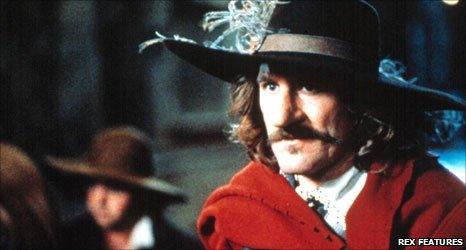 The world of internet dating can be fraught. But, for a fee, a ghost writer will rewrite your online profile with the promise of making you more attractive to others. How does it work?
These modern-day cupids are popping up across the internet. They specialise in ghost writing witty, charming, flirtatious messages on behalf of single men and women unwilling, unable or too busy to do it themselves.
"We've noticed a definite trend with more and more of these companies springing up- and there is a huge demand," says Mark Brooks, editor of Online Personals Watch, a site that tracks internet dating trends.
Clients usually come to these online-dating outsourcing companies because their own attempts to find love in cyberspace just aren't getting results. Many want to avoid the rejection they feel when their lovingly-crafted messages go unanswered.
"Necessity is the mother of invention," says Evan Marc Katz, who has worked as a dating coach since 2003 and runs e-cyrano.com, one of the first of this new breed of companies. "There are a surprising number of people out there who don't know how to market themselves in an original way."
He stresses that his clients are not losers, but are typically successful, professional and well-rounded people. So what qualifies someone to set themselves up as a dating expert?
"I did online dating myself for years with great success and I worked as a customer-care representative for an online dating company," says Mr Katz, who is now happily married.
Every date brings financial rewards for the ghost writers, who compare themselves to salesmen, telemarketers and, in some cases, poets. Some offer their services in a range of languages.
Working for a set fee, the companies interview their clients at length over the phone. Using this information, they then write the initial "sell", the blurb which online daters use to advertise themselves. Many also provide tips and advice on how to optimise your appeal to fellow daters.
TargetLove offers everything, from basic profile writing for £150 to dating coaches who, for around £90 an hour, will talk the unlucky and inept through every step of the dating game.
Some companies will go so far as posing as their client on dating sites and writing messages to potential partners to arrange first dates.
These tactics have provoked controversy. Critics claim it is a dishonest way to try to find true love.
"It's awful. You're misrepresenting yourself," says Jared Gordon, editor of A Bad Case of the Dates, a blog that collects dating horror stories.
Not so, insists Scott Valdez, the founder and president of Virtual Dating Assistants (VDA). "We are representing our clients as honestly and accurately as possible online," he says.
VDA does it all: writes a client's profile, picks out potential matches, sends introductory e-mails and messages back and forth until a date is confirmed. The company guarantees between two and five dates per month in return for fees ranging from £400 to £800 a month.
It bills itself as a company that "specialises in making the dating dreams of busy individuals come true".
Most of these outsourcing companies are in America and, though the majority of their clients are American, many have customers as far afield as the UK, Canada, Australia, Mexico and South America.
Typically, the majority of clients are men. Although it says the proportion of women is increasing, 80% of Virtual Dating Assistants' clients are male.
Mr Valdez, who previously worked in sales and marketing, compares his service to a direct-marketing campaign.
"Online dating is not a date," he says. "It's a screening process and a place to filter through the masses to identify potential dates."
So what tips can would-be daters expect to hear for their money?
"Be specific. And don't rely on adjectives. Instead of saying you are spontaneous, give an example of an occasion when you were spontaneous," says Mr Katz.
The dating website OK Cupid does data mining, analysing their users' data to look for patterns for successful internet dating. Their research suggests that bad grammar and "text speak" are a major turn-off.
Ok Cupid analysed feedback on more than 700,000 photos of daters. The results showed that daters who smiled or look flirtatiously into the camera were rated more favourably than those who didn't. And people who used pictures of themselves doing something "conversation worthy" such as playing guitar or scuba diving got more positive responses than those who didn't.
Have they ever had any complaints from clients? "There was one guy who complained we made him sound too cool," says Mr Valdez.
Most of the companies are relatively small operations, often employing a team of freelance writers. A number have been forced to take on more staff to keep up with demand.
"It's like the funeral business - there's always demand," says Mr Katz. "It's recession-proof - people are always looking for love."
Related Internet Links
The BBC is not responsible for the content of external sites.