Fewer heritage sites 'at risk' in East Midlands region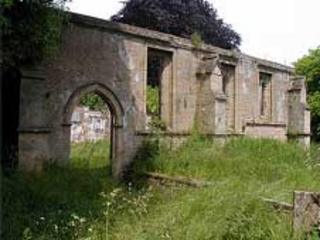 The East Midlands has the lowest level of historical monuments at risk in England, according to a list of properties under threat.
English Heritage's 2009 Heritage at Risk Register has shown a significant reduction since 2006.
Approximately one in six (17.2%) of England's 19,731 "scheduled" monuments are at risk, but in the East Midlands, this falls to 7.7% (117 sites).
The East Midlands had grants totalling £1.1m at six sites in 2009-10.
All Saints
A scheduled monument can range from an archaeological site such as prehistoric barrow mounds to 20th-century industrial and military sites.
Local and regional partners are working together in town centres, such as Melton Mowbray, Derby, Tuxford, Boston, and Holbeach, to protect declining sites.
In Nottinghamshire, there are 43 buildings declared "at risk", including All Saints Church at Annesley Park which was built in the 12th Century.
An "ambitious repair programme" has taken the historic colliery at Bestwood, Nottinghamshire off the list.
In Derby the a railway roundhouse and associated railway works are in use as a campus of Derby College, providing "an outstanding example of imaginative regeneration".
Despite work to develop the former National Westminster Bank at 2 St Martins, Leicester, as a retail project, it still remains on the at-risk register.
"Its extravagant neo-baroque style expresses the commercial confidence of Leicester at the start of the 20th century," the at-risk register report for the East Midlands said.
"Provided that our heritage remains at the heart of shaping and delivering the wider local vision, we shall honour our obligations to future generations in these challenging times," said Anthony Streeten, East Midlands director for Heritage England.