Mother of murdered Leeds youth meets PM over jail terms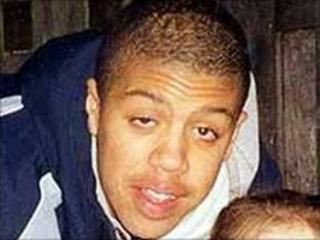 The mother of a teenager murdered by youths has met with the Prime Minister in her campaign for a change in the law governing minimum tariff reduction.
Tyrone Clarke, 16, was stabbed to death after being set upon by a mob in Beeston, Leeds in April 2004.
His mother Lorraine Fraser met David Cameron after news one of the killers hoped to gain early release from prison after serving just over five years.
She said: "It's an insult to victims' families."
Four men were convicted of the teenager's murder at Leeds Crown Court in 2005.
One of the men, Liaquat Ali, 22, was sentenced to a minimum of nine years and 47 days but is aiming to have his sentence reduced to five years.
Islamur Rahman, 26, was given a minimum term of 12 years and 47 days, while Anjum Amin and Kamer Akram, both 27, received a minimum of 11 years and 47 days.
All four lost an appeal against their convictions in February 2007.
Ms Fraser met with Mr Cameron alongside Pudsey MP Stuart Andrew.
She said: "The purpose of today's meeting is that there is a tariff out where murderers of the age of 18 and under can appeal half way into the tariff and one of my son's killers is doing that."
She added: "I got a call about two months ago from victim probation saying that there was a review on (Ali's) tariff. He's on his first five years, but because he was aged 16 when he took part in killing my son, he has this right to do so.
"I think it's disgusting. My son is in a grave, he's got no review of anything and I think this law needs looking at again."
Ms Fraser said her meeting with Mr Cameron had gone well and he had agreed to look at the tariffs as part of the national sentencing review.
She said: "I've come away confident and in the hope that things will progress."