Sandwell headteachers attack Gove over school cuts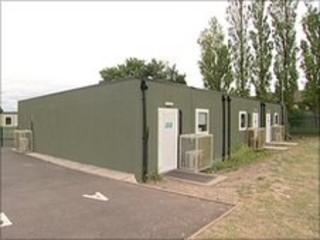 Two headteachers of Sandwell schools hit by the government mistake over building cuts have said education secretary Michael Gove should rethink his plans.
The mistakes meant schools which thought their building projects would go ahead found out later that they would not.
Mr Gove has apologised to council leaders for the mistakes, which were among more than 1,500 school building programmes axed on Monday.
The Department for Education published a list of projects detailing which would go ahead, which would not and which were still being reviewed.
'Pupils will suffer'
In Sandwell, nine schools were on the approved list on Monday but by Tuesday they had found out this was a mistake.
Headteachers said it was the pupils who would suffer most.
One of the schools which had its projects cut was Manor Foundation, a business enterprise and sports college in Wednesbury which serves one of the poorest parts of the Sandwell borough.
Headteacher Miriam Mole said if Mr Gove was prepared to come to Sandwell - as he told the Commons on Wednesday - she would be happy to show him around her school and show him how the £13m they were expecting would have been used.
She said: "I'd love to know where he sends his children to school, because I imagine it's not a school like ours.
"The buildings are beyond their life expectancy. We have mobile classrooms that were meant to last no longer than 25 years and have been in use for 40."
Ms Mole said it was deeply unfair her school and others should miss out when many other schools in Sandwell had already received and spent their money.
'Two-tier system'
She said: "The thing that is really disappointing is we were led to believe there was a commitment to a first class education system.
"Instead we are now looking at a possible two-tier system."
Dai Meredith, headteacher of Perryfields High School in Oldbury, which was due to receive £18.5m, said the funding should be restored.
The money would have been used to replace mobile classrooms and expand the school infrastructure to prepare it for an expected increase in pupil numbers from 1,050 to 1,300 over the next five years.
He said: "We'll be OK for the first couple of years but after that I won't be able to accommodate them.
"When we found out it was all a clerical error we were very deflated.
"It feels like winning the lottery then losing the ticket. But the ticket belongs to the children of Sandwell.
"I don't want anyone feeling sorry for the children because they do very well. But how much could they do with what this funding would provide?"
Mr Meredith added: "I understand the situation completely, they have got to cut spending.
"But this is a cut too far."