North-South contrast in personal insolvency data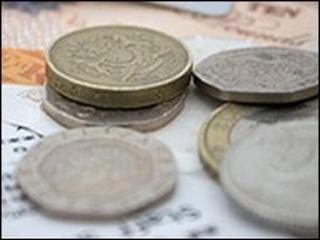 Figures showing the hotspots for personal insolvencies in England point to a North-South divide last year.
The highest rate of personal insolvency - such as bankruptcies and individual voluntary arrangements - was in the North East of England in 2009.
The lowest level was in London, new data from the Insolvency Service shows.
Personal insolvency numbers are currently at record highs, in part owing to people finding themselves out of work and with debts in the downturn.
Figures
The data for England and Wales gives a breakdown of the geographical areas in which personal insolvencies are most prevalent.
This shows that the highest levels were in the North East where there were 38.1 personal insolvencies per 10,000 adults in 2009.
This was higher than the average in England and Wales of 31.1, and considerably higher than the lowest - 19.6 in London.
The same two areas were also the locations for the highest and lowest rates of personal insolvencies in 2008.
"Prior to the recession, the North East had a higher than average unemployment rate and the region's construction industry was badly hit during the economic downturn so it is understandable that personal insolvencies are more common there," said Steven Law, president of insolvency trade body R3.
However, the previous year, the South West of England was at the highest level. This region remains the second highest in 2009 - with 35.9 personal insolvencies per 100,000 of the population.
On a more local level, Ealing and Wandsworth in London had the lowest personal insolvency rates, apart from the City of London, although the numbers were up slightly in 2009 compared with 2008.
Typical of the average across England and Wales are the Wirral and north-east Derbyshire.
At the top end of the scale are Derwentside, Easington and Cannock Chase, which had the highest personal insolvency rates per 10,000 adults in 2009. They had all seen large increases compared with 2008.
Records
Although these figures show the picture in 2009, data already published shows that large numbers of people are facing debts in 2010.
The number of people being declared insolvent in England and Wales has been at record highs for five consecutive quarters.
There were 35,682 personal insolvencies in the first three months of 2010, a 17.9% increase compared with the same period a year earlier.
Debt charities are urging people to approach advice agencies for help as soon as they realise they are facing financial difficulties.