Petroc College's Barnstaple campus plan cancelled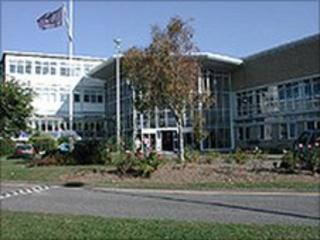 Plans to build a new campus for students at a college in north Devon have been cancelled.
In 2008 Petroc College - formerly known as North Devon College - announced it was moving to a new location, with the help of a Learning and Skills Council (LSC) grant.
The move was put on hold when the LSC said the project was not on its funding list for last year.
Now the agency has been scrapped and the development will not go ahead.
The LSC has been replaced by the Young People's Learning Agency and the Skills Funding Agency.
Petroc had been relying on the £74m grant to help fund the new campus in Barnstaple.
More than 3,000 16-plus students attend the college in Barnstaple, but it had been hoped it could increase student numbers by expanding its facilities with a new campus.