Canadian employment rises sharply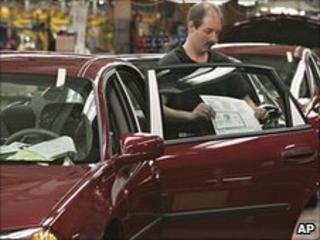 Canada's employment level surged by 93,200 in June, more than six times the amount that analysts had expected.
The unemployment rate fell from 8.1% to 7.9% as a result.
Statistics Canada said employment had increased by 403,000 over the past year, and the gains offset "nearly all" the job losses during the downturn that began in the autumn of 2008.
Canada's economy is recovering strongly and the central bank has recently increased interest rates.
On Thursday, figures showed a much larger-than-expected rise in Australia's employment level.