Schools' furious at bishop email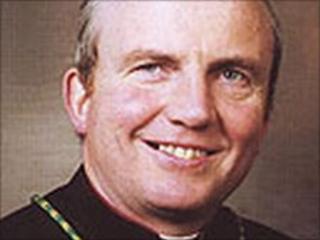 Catholic grammar school principals are said to be furious at a bishop's response to their opinions on planned radical changes.
In a strongly worded email, the head of the Commission on Catholic Education, Bishop Donal McKeown, described the grammar schools' reaction as "blinkered and defensive".
The Catholic Heads Association's draft response to the plans, including the phasing out of academic selection was passed to school governors.
It is understood Bishop McKeown was consulted as chair of three different Belfast grammar schools.
According to BBC NI Education Correspondent Maggie Taggart, he sent a stinging response objecting to the draft document and asking for it to be changed.
Bishop McKeown said he was "shocked and disappointed" at the tone of the school heads' response which he felt dealt too much with academic selection.
He also described the document as a "martyr text".
Bishop McKeown has not commented on the leak of his e mail.