Historic objects storage facilities 'need upgrade'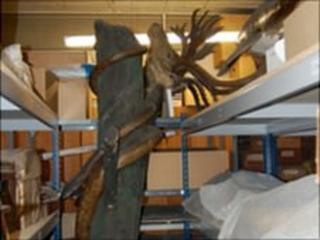 The States of Guernsey has been asked for a £1m over the next four years to improve storage for the island's historical objects.
The Culture and Leisure Department said the facilities at the Gibauderie Yard, Baubigny Arsenal and Little St John Street were no longer fit for purpose.
Minister Mike O'Hara said it something had to be done to save the items.
He said: "If we don't do this then I'm afraid the collection is going to deteriorate and no-one wants that."
"We want to be able to say in a 100 years' time that all these objects, our culture and heritage identity, will be there for future generations," Deputy O'Hara added.