Charge withdrawn over murder of Sunday World's O'Hagan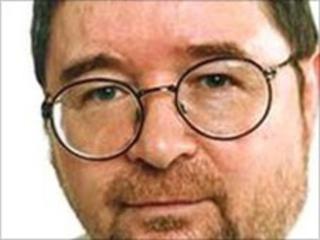 A man accused of murdering a Sunday World journalist almost nine years ago has had the charge against him withdrawn.
Martin O'Hagan, 51, was shot dead in September 2001 as he walked home with his wife from a pub in Lurgan.
Drew King, of Moss Road, Waringstown, was remanded in custody in September 2008 after being charged with murder.
His solicitors said on Friday the charge had been withdrawn by the Public Prosecution Service.
In a statement, Madden and Finucane solicitors said they had repeatedly raised issues about the credibility of a witness upon whose evidence the murder charge rested.
"We have had serious concerns about the PPS relying on his evidence in circumstances where no other evidence at all connected our client to the offence," they said.
Charges were also withdrawn against his co-accused Nigel Lecky, Robin King and Mark Kennedy.
A fifth man is scheduled to appear in court next month.
Mr O'Hagan had built a reputation for his stories on paramilitaries and drug-dealing.
He had infuriated County Armagh paramilitary bosses, including murdered LVF leader Billy Wright, by exposing their crime and drugs rackets.