Elected mayor vote for Stockton Council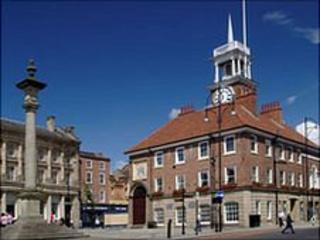 People living in Stockton are being asked to decide whether the borough should have an elected mayor.
Currently the council has a leader and a cabinet, elected annually by councillors, but this will soon change.
One proposed option is for councillors to elect a leader for a four-year term, who would then choose a cabinet.
The other is for the borough's voters to elect a mayor directly for a four-year term of office. Residents are being consulted on which they prefer.
The mayor would then choose a deputy mayor as well as the members of the cabinet from among the authority's councillors.
Under this system, the title of civic mayor would disappear, although the council could appoint one of its councillors to carry out these duties under an alternative title.
Consultation packs containing details of the two options are being sent to all households.
Residents have until 29 July to respond.