Cash taken from Credit Union staff in west Belfast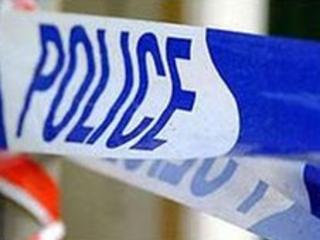 Two workers at a Credit Union in west Belfast have been robbed as they drove away from the office.
The man and woman were leaving the car park in the Dunlisk Park area at about 1300 BST on Saturday when a white transit van pulled up.
A man got out of the van and threatened them with a weapon, thought to be a hammer or wheel brace, then stole cash from them.
The van was found abandoned nearby in Commedagh Drive a short time later.
Police have appealed for information.
The robber was described as being 5ft 6in, of medium build and was wearing a balaclava and a rain jacket with the hood up.
A second person is believed to have been driving the van.