Spanish director Agusti Vila wins Czech award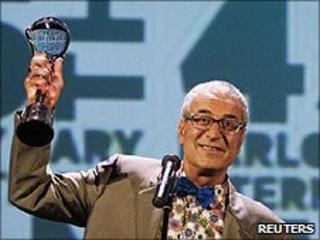 Spanish film-maker Agusti Vila has won the main prize at the Karlovy Vary film festival in the Czech Republic.
Vila collected the chief honour for his film The Mosquito Net, beating a field of 11 other contenders.
His film features Geraldine Chaplin, the actress daughter of movie legend Charlie Chaplin, in a silent role as an Alzheimers sufferer.
Earlier in the week, actor Jude Law was at the spa town event to receive the festival president's award.
The star, whose major films include Sherlock Holmes and The Talented Mr Ripley, was given the honour in recognition of his career in film.
At the festival's main gala on Saturday night, Russian director Nikita Mikhalkov and Czech film-maker Juraj Herz were presented with awards for their outstanding contributions to world cinema.