Two charged over axe attack on police car in Ballymena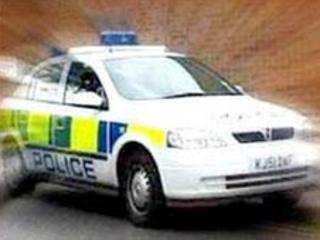 Two men are due in court after police officers in a patrol car were surrounded and the car's windscreen was smashed with an axe.
It happened during trouble at a Ballymena housing estate on Sunday.
Police were called to Kew Gardens in the Doury Road estate at about 0100 BST. Their car was surrounded and the windscreen was smashed.
The two policemen inside the car were rescued by colleagues. Two men are due to appear at Antrim Court later.
A police spokesman said: "Enquiries into the incident are ongoing to establish the circumstances.
"An estimate of the number of people who surrounded the police car is not available at present."