Troubled knitwear firm bought by coat maker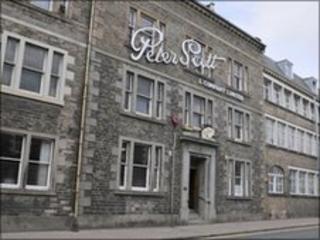 The troubled Peter Scott knitwear company has been sold to duffle-coat maker Gloverall Plc.
Most of the firm's 140 employees were made redundant when the company entered administration in May.
However, a skeleton staff of 21 has remained in post.
The Hawick-based textiles producer, founded in 1878, was hit by the effects of increased foreign competition coupled with the recession.
Blair Nimmo, head of restructuring for KPMG in Scotland, said: "This is a fantastic result for the company, staff, creditors and the town of Hawick.
"Peter Scott & Company is synonymous with quality clothing and the Borders region, so it is particularly pleasing to finalise this sale."