Anglesey council must make 'sustainable' improvements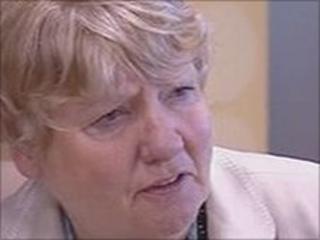 Anglesey council will need to make long-term improvements to its management if it is to avoid being run by commissioners.
That is the message from the recovery board chair appointed to oversee progress in the way the council is run.
Dr Elan Closs Stephens said improvements had been made but the board was unconvinced progress would continue after supervision ends.
The council leader said members needed to "pull in the same direction".
The assembly government stepped in to run Anglesey council last year after a critical report by the then auditor general.
He said persistent and long-standing problems with personal politics and conflict had affected the running of the authority.
The then local government minister Brian Gibbons appointed a recovery board to keep an eye on the activities of both councillors and officials.
Such an intervention was unprecedented in Welsh local politics and amounted to a resounding vote of "no confidence" in the collective performance of Anglesey's councillors and senior officers.
Halfway through the two-year recovery process, Dr Stephens has spoken publicly for the first time on BBC Radio Wales' Eye on Wales programme broadcast on Monday.
She said there had been improvements in the way councillors conducted business.
But she said the board remained to be convinced the council would continue in the same vein after supervision ends.
She said: "Is this recovery sustainable? Is it that they've done things to please the minister and the board while the board remains there or is there a genuine sense of corporate collegiality and a desire to work towards solving some of the very difficult problems facing the island?
"So my big question at the end will be is this for real, is this sustainable, can we now leave?"
'Troublemakers'
Leader of the council, Clive McGregor, said: "Who knows what's in the future? It certainly won't be through any lack of effort on my part to maintain the authority and try to move it forward.
"What is needed is that all of us councillors pull in the same direction to make this county council a far more open and transparent authority than it has been over the year."
The recovery board was brought in to avoid Anglesey reaching a similar fate to Doncaster council.
In April, the Audit Commission said the Yorkshire authority was "failing" and incapable of making improvements.
It also cited political rivalries which were being given priority over "much-needed improvements" to public services.
Last month the UK government appointed a new chief executive and three commissioners to lead Doncaster council.
Eye on Wales is on BBC Radio Wales at 1830 BST