Anti-Afghan War soldier Joe Glenton is released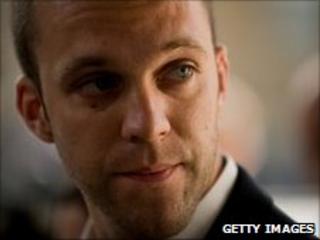 A soldier who was jailed after refusing to return to Afghanistan because he opposed the war has been released from prison.
L/Cpl Joe Glenton, 27, from York, was jailed for nine months in March after he admitted going absent without leave.
Mr Glenton, based in Oxfordshire, joined the Army in 2004 but absconded in 2007 after serving with the Royal Logistic Corps in Afghanistan.
He was released from a military prison in Colchester on Monday.
His mother Sue Glenton said her son had served four months in a military prison in Colchester.
"We knew he would be out eventually but it has been a long time coming," she said.
She said that her son, who is expected to be officially discharged from the Army, was planning to start a university course in international studies.
Court martial
Glenton handed himself in after two years and six days' absence.
A court martial was told that the soldier, who later campaigned against the conflict, was discovered to be absent on 11 June 2007, when he was due to return to Dalton Barracks in Abingdon.
He returned to barracks 737 days later on 16 June 2009, when he was charged.
He had previously performed a seven-month tour of duty in Afghanistan.
When he returned he was ordered to go back to the conflict zone.
The court martial heard that Glenton had suffered from post traumatic stress disorder (PTSD) after his first tour of duty.
A Ministry of Justice spokeswoman said they did not comment on individual cases.