Affordable rates lift mortgage borrowing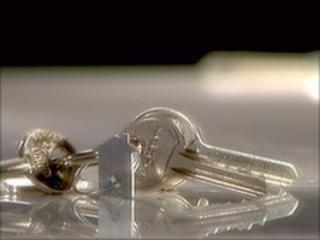 The number of loans made for house purchases rose slightly in the UK in May as low interest rates continued, lenders have said.
About 42,000 home loans were granted in May, up 2% on the previous month and 15% higher than May 2009, the Council of Mortgage Lenders (CML) said.
Mortgage interest payments accounted for the lowest proportion of home movers' income for 35 years, it added.
It predicted that mortgage borrowing would slow in the rest of 2010.
A temporary increasing of the threshold at which purchasers must pay stamp duty had led to activity picking up in the second half of 2009, said CML director general Michael Coogan.
"With the government's austerity drive picking up momentum we are unlikely to see a repeat of those buoyant numbers this year," he added.
Lending for house purchases has risen for 11 consecutive months.
Affordability
With the Bank rate at record lows, the environment for low rates has meant that homeowners' mortgage payments have also proved to be low.
For those moving home, just 9.5% of average income was spent on mortgage interest payments in May - the lowest since comparative data began 35 years ago.
There were 27,100 loans given to those moving home in May. This was up 2% on the previous month, and 19% higher than the same month a year ago.
With many people staying on cheaper standard variable rates, the number of people remortgaging in May was still 14% lower than in May 2009. However, the 26,000 loans granted was 6% higher than in April.
Property ladder
First-time buyers were also benefiting from relatively cheap rates, the CML said, if they could raise a significant deposit.
Interest payments accounted for 13.2% of their income, the lowest since March 2004 but finding a large deposit is still a stumbling block for many,
In May, first time buyers typically borrowed 75% of the value of the property, at an average of 3.14 times their income.
Taking the average house price from the Land Registry in May, this would put the cost of a 25% deposit at £41,328.
At the start of the year, the CML predicted there would be £150bn of mortgage lending in 2010.
It now describes that forecast as "a little optimistic".