Gang hit teenager with metal bars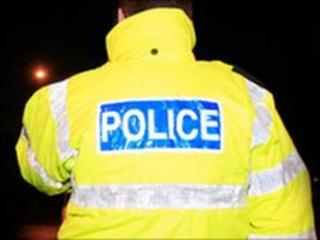 A teenager was assaulted in Londonderry on Friday by a gang of youths.
The 13-year-old boy was attacked by a group of up to 10 young people on waste ground between College Glen and a hardware store.
He was returning home at about 1045 BST on Friday after buying sweets at a local shop.
Police said some of the gang had metal bars and struck the boy a number of times. He sustained injuries to his head, hands and arms.
Sinn Fein councillor Tony Hassan said the attack was "vicious and brutal".
"It must have been a very traumatic experience for him," he said.
"The news and the scale of the attack has shocked the local community.
"I would urge anyone with even the slightest information of this attack to bring it forward straight away."