Actor Rowan Atkinson defends Oxfordshire home plan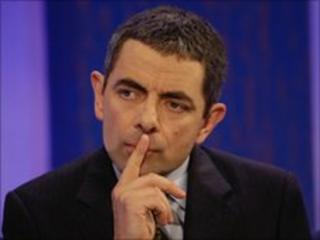 Actor Rowan Atkinson has reassured his neighbours that the new home he wants to build in south Oxfordshire will not be "weird or futuristic".
The star of Mr Bean and Blackadder has hired architect Richard Meier to design the site in Ipsden, near Wallingford.
Some local people say the plan is not in keeping with the rest of the area. They are also concerned about traffic problems during any building work.
The application will be considered by South Oxfordshire Council in September.
Resident Petra Frampton said Mr Atkinson should think "long and hard" about his plans and listen to what other local people were saying.
She added: "Ideally I would love him to have the house of his dreams but possibly not imposing his taste on the rest of the county."
The planning application from Mr Atkinson outlines his intentions to demolish existing accommodation and build a detached dwelling with a guest pavilion.
The site already includes a main house, garage, tennis court and other buildings.
'No fear'
The application reads: "The design is not a departure, but rather a reinvention of the traditional country house. The home will add to our architectural heritage rather than parody it."
Mr Atkinson, who said he has lived in the area for 28 years, said he understood the concerns but said his neighbours "need have no fear".
He added: "I don't want to live in a house that is weird or futuristic but one that is simple, graceful and elegant and that is what Richard Meier has provided.
"It would be a terrible shame if people felt that there was no place in the countryside for modern design."