E. coli bacteria source is 'still unknown'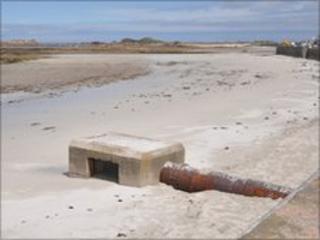 Investigations are continuing into the cause of traces of E. coli bacteria detected on Guernsey's Cobo Bay.
The traces were found near a fresh water outfall on the west coast beach last month.
Val Cameron, director of Environment Health, said in partnership with Guernsey Water they were continuing to work on establishing the source.
She said: "Sometimes with these things we never actually get to determine exactly what the source is."
Ms Cameron said: "A lot of works have been carried out, some of the streams being diverted into the sewage system for example, so the stream isn't going onto the beach.
"We would stress that any impacts anywhere were very much localised to where the outfall was - the rest of the beach areas and the sea water samples have been absolutely fine."